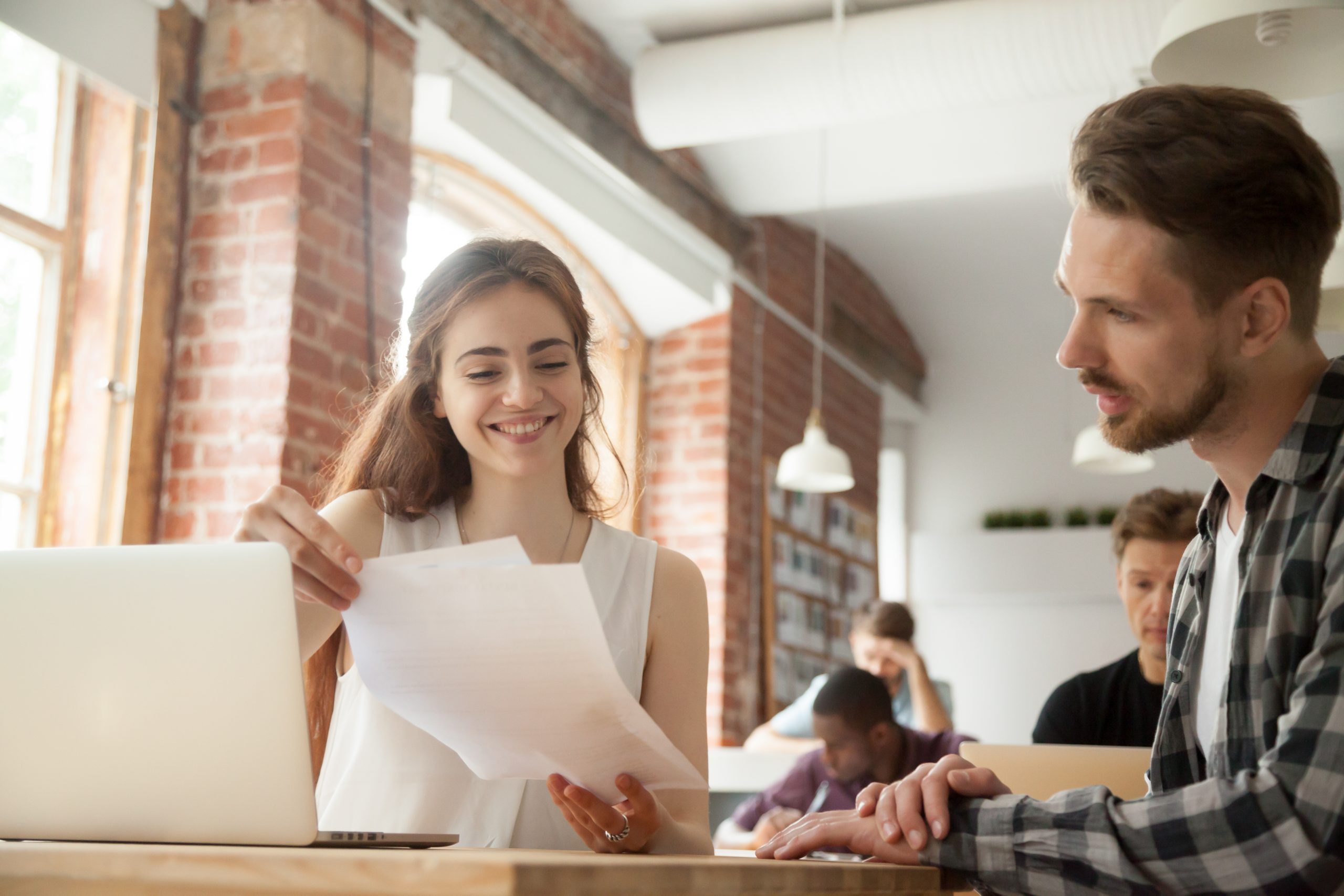 A summer internship is work experience done for a company or organisation over a student's long holiday from university. Usually, summer internships will last for between 4-10 weeks.
Why do a summer

internship?
Develop your skills

Get a feel for what kind of career you would like in the future

Gain valuable experience 

Expand your network

Potentially land yourself a graduate job!
How can I get a summer internship?
   

Decide what work experience you want

   

Research opportunities and collate a list of options

   

Build a strong application

   

Nail your interviews and assessment centres

   

Sort out the practicalities
1. Decide what you are looking for
Think about the following questions:
Are you looking for work experience in a field relating to your degree?

What kind of skills do you wish to develop?

Is there a specific job you have in mind?

How much time do you have over the summer in which to do an internship? 

Are you willing to do an unpaid internship or are you looking for a paid position?
2. Do your research
You can find work experience options using a range of resources:
Your university careers site
Make use of your university careers site – usually you can filter by opportunity type and search for 'internships'. Your university might even have university-affiliated work experience schemes for students. For example, the University of Reading has the Reading Internship Scheme (RIS) and the Undergraduate Research Opportunities Programme (UROS) for its students.
Job sites
Job sites such as TargetJobs, Milkround and RateMyPlacement, among many others, advertise internships suitable for students. Indeed.com, LinkedIn and Guardian Jobs are sites that advertise many different kinds of jobs, but you can filter by job type and 'internship'.
Industry-specific sites
A plethora of sites advertise roles for specific industries, such as charities and environmental organisations. You can find these industry-specific sites on Prospects under 'job profiles'.
Organisation websites
Check the online pages of companies you are particularly interested in – some only advertise positions on their own website.
Proactive requests/speculative applications
There are many unadvertised work experience opportunities i.e. organisations which do not advertise internship opportunities but would be willing to take on an intern. Write a great email to HR or the manager of the team you are interested in interning for. If they are alumni of your university, that gives you a point of commonality – remember, everyone was in your position once, looking for work experience.
Careers fairs 
Attending job fairs will give you an idea of the opportunities out there, as well as providing an opportunity to network.
Use your network
Contact family and friends to see what connections they have and if there are any opportunities to intern.
Importantly, make a note of application deadlines!
3. Build a strong application
Begin your application early 
Each application will take time, and you do not want to be rushing just before a deadline
Get your CV right
Ensure it is properly formatted and looks professional. Demonstrate your skills on your CV – key employability skills for graduates include communication, teamwork, organisation, problem solving and using initiative. Highlight how your experience – academic, extracurricular and work experience – demonstrates your skills. Make sure to tailor your CV to the role by including the most relevant examples and experience for the internship you are applying for.
Write a high-quality covering letter
Tailor your covering letter to the role. State who you are and why you are interested in interning for that organisation in particular. Outline what you can bring to the company and how you will benefit from the internship opportunity
Proofread
It is very important to proofread your CV, cover letter and any other elements of your application. Spelling or grammar mistakes will make you look sloppy, whereas a well-worded application free of errors will show you have an eye for detail. Your university careers team can help you with your CV and covering letter.
4. Nail the interviews and assessment centres
The application process will differ between companies. For example, consultancy firm Accenture does a HR interview and then a business interview. Auditing company PwC requires candidates to do a breakfast presentation ahead of the interview, and starts the interview with a case study challenge while Enterprise Rent-A-Car holds a telephone interview, an onsite interview and then assessment centre tests.
Prepare for interviews
Research the company – the origins of the company, the company values and vision, the background of founders or senior members of the team you wish to join and recent news stories involving the company. Be prepared to answer questions about your current experience and where you see yourself in the future.
Below are some common interview questions:
What interests you about this internship?

Why are you applying for this internship?

Why do you want to work for this company?

Speak about a time you successfully dealt with a difficult situation.

What has been your greatest achievement to date?

Where do you want to be in 5 years time?

What motivates you?

What are your biggest strengths?

What are your biggest weaknesses? 
Use the STAR interview technique (Situation, Task, Action, Response) to respond to competency-based questions. See this page on TargetJobs for tips on how to answer similar interview questions. Have some thoughtful questions ready to ask the interviewer, to show your interest in the role. It is also advisable to do a mock interview – practice makes perfect!
Prepare for assessment centres
Not all companies will hold assessment centres for summer internships, but often large banks (e.g. JP Morgan, Citigroup, Morgan Stanley) will for at least some of their divisions.
Assessment centres generally include interviews, numeracy and verbal reasoning tests, presentations, case studies, role plays and group exercises. To stand out in an assessment centre, be a team player, ask questions, stay positive and engaged throughout, and get involved. 
It is important to remain professional throughout interviews and assessment centres – you never know when you might be being observed. Make a good first impression, dress appropriately and conduct yourself in a professional manner throughout.
5. Sort out the practicalities
Decide if you need accommodation while you do your internship and work out a budget for your summer.
Here are some examples of summer internship opportunities on E4S:
   

KPMG (Professional Services)

   

EY (Professional Services)

   

Rolls-Royce (Automotive)

   

Deutsche Bank (Banking)

   

Centrica (Energy)

   

The Foreign and Commonwealth Office (Government)

   

Tesco (Retail)

   

BT (Telecommunications)

   

Walt Disney World Resort (Catering/Hospitality/Leisure)
Ultimately, the more applications you submit, the more likely you are to land an internship. However, this must not come at the cost of producing well thought out, quality applications.