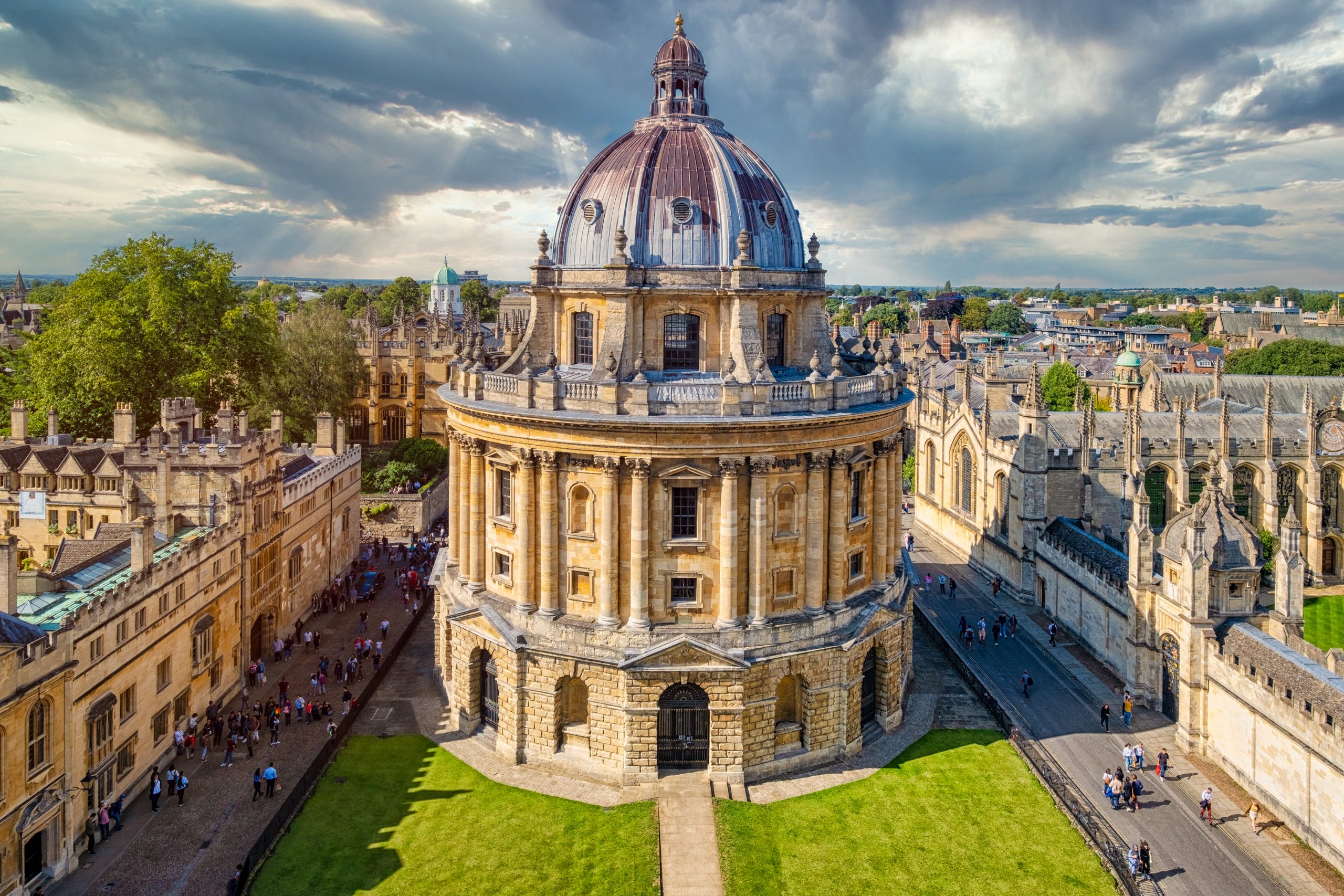 Oxford and Cambridge Universities, commonly referred to as Oxbridge, are renowned globally for their academic excellence and highly competitive admissions process. Success rates are relatively low compared to other UK universities, fluctuate year to year and depend on numerous factors, including the course of study and the number and quality of applications.
Researching and understanding the specific requirements and expectations of the university and course you're interested in is key to preparing for the application process. Remember, the universities' websites provide detailed information about the process and criteria for each course.
Let's take a look at the application process in more depth.
What does Oxbridge look for in a candidate?
Oxbridge considers factors such as academic and achievement records, personal statements, references, interviews and admissions tests in the selection process. Whilst the specific criteria may vary depending on the course and the college, there are some general attributes and qualities that they tend to look for:
Academic excellence: Oxbridge universities place a strong emphasis on academic achievement. They look for candidates with exceptional academic records.
Intellectual curiosity: Oxbridge looks for candidates who demonstrate academic interest and passion for their subject through engagement beyond the requirements of their school curriculum.
Independent thinking: Oxbridge values candidates who think independently, critically and analytically.
Choosing the university: Oxford or Cambridge
Choosing between the University of Oxford and Cambridge can be challenging due to several reasons. Both are renowned for their academic excellence and are consistently ranked among the top universities in the world. Moreover, they share many similarities in terms of their educational systems, tutorial-based teaching methods and collegiate structures. Some factors to consider include:
Course and department: The course content, structure, optional modules, and examinations will vary. Research the specific programs and departments related to your field of interest to determine which university aligns best with your goals.
Rankings: Both Oxford and Cambridge consistently rank among the top universities worldwide, but it may be useful to consider their reputations within your particular field of interest.
Location: Conduct some research into what each city has to offer and where you would prefer to live. Each city has its own unique atmosphere and environment, and lifestyle can play an important role in the decision.
What others say: Don't underestimate the value of connecting with current students or alumni in your field of interest. They will be able to share their perspectives and experiences which will help you in your decision making.
Oxbridge collegiate system: Choosing a college
The Oxbridge collegiate system is a unique educational tradition. Under the Oxbridge collegiate system, each university is made up of several individual colleges. These colleges are self-governing and independent institutions within the larger university framework. Each college has its own history, buildings, accommodation, staff, societies, activities, and student body. The college becomes students' primary academic and social community within the university.
Students can select a specific college as part of their application or make an open application. Applicants who opt for an open application are considered by a centralised admissions office within the university. The admissions office evaluates the applications and allocates successful candidates to a college that has availability and is suitable for their chosen course. Applicants who make an open application are still required to meet the rigorous academic standards of Oxbridge, and competition for places is no less high.
Personal statement
The main difference between Oxbridge personal statements and personal statements for other universities is the level of academic focus and depth expected by the admissions tutors. It is essential to follow the specific guidelines provided by universities to ensure your personal statement meets the course expectations and criteria. Here are some tips to help you craft an effective personal statement:
Keep an academic focus: Oxbridge personal statements tend to have a stronger emphasis on academic content. In fact, they are more like an academic essay. Admissions tutors are looking for candidates who demonstrate a readiness to engage in rigorous study. The personal statement should showcase a high academic level of thinking, evaluation, analysis and reflection and evidence of your understanding beyond the school curriculum. This could include references to books, articles, lectures, projects, or events that have influenced your interest in the subject.
Tailor it for your chosen course: Oxbridge personal statements should be tailored specifically to the course you are applying for and demonstrate a strong alignment between your academic interests, skills, and experience and the requirements of the course. Provide examples of how your previous achievements and activities have prepared you for more advanced study in your field.
Make it personal: Due to the highly competitive nature of Oxbridge admissions, it is essential for you not only to demonstrate your academic suitability and commitment to your subject, but also what you can contribute to the university. Think about the unique perspectives and experiences you can bring to the university community and weave this into your personal statement.
Proofread and edit: Whilst the content of your personal statement is crucial, the way you convey your ideas through writing can greatly influence how your personal statement is perceived by admissions tutors. Make sure your writing is clear and concise with a cohesive narrative. Adopt an appropriate academic tone and pay attention to spelling, grammar, and punctuation. Your personal statement should be engaging and impactful but also authentic and honest.
Top tip: There is limited space in the personal statement so choose wisely what is worth including. Little to no value is placed on extra-curricular activities or work experience not directly relevant to your course. Oxbridge places the greatest emphasis on academic ability and potential.
Admissions assessments
Oxbridge use admissions assessments to gain additional insight into an applicant's suitability and academic potential beyond their predicted grades or previous qualifications. They provide a standardised way to compare applicants fairly. These tests evaluate an applicant's critical thinking skills, subject-specific knowledge, and aptitude for a rigorous academic environment.
Admissions assessments are very challenging. They stretch applicants beyond the familiar content of their school curricula. The style of the exam and technique needed can also be quite different.
Familiarise yourself with the assessment:

 Understand the format, content, and timing of the assessment, as well as any specific skills or knowledge areas it evaluates.

Review the syllabus:

 Look at the syllabus or specifications for your chosen course and identify key topics, concepts, and skills that are likely to be assessed.

Seek guidance:

Speak to teachers and mentors who can provide guidance, support, and additional study materials.
Stay informed: 

Stay updated about any changes to the assessment requirements. The introduction of last minute changes to admissions assessment is not unheard of. 
Top tip: Find past papers and information about the admissions assessments online and start preparing early.
Interview
Oxbridge interviews differ from interviews for other universities in a few key ways. Some distinguishing features of Oxbridge interviews are:
Subject-specific focus: Oxbridge interviews are more like an academic conversation and are highly focused on the applicant's chosen subject of study.
Rigour and depth: The interview aims to assess the applicant's academic potential, depth of knowledge, analytical thinking, and ability to engage in intellectual discussions. The questions, scenarios and problem-solving exercises are more complex and demanding. Admissions tutor will be looking to see how the student responds in that environment.
Multiple interviewers: Oxbridge interviews often involve a panel of interviewers. This allows for a broader assessment of the applicant's abilities and provides different perspectives.
Top tip: Make use of the materials available to you. The universities' websites often provide guidance or sample questions to help applicants understand what to expect in the interview.
Enhancing your application
Enhancing your application goes beyond the baseline requirements and requires a holistic approach. Here are some strategies to help boost your application and present yourself as a strong candidate:
Super-curricula activities: Super-curricular activities demonstrate your intellectual curiosity and commitment to your subject. Such activities may include in-depth reading, lectures and seminars, online courses, research projects, subject-related competitions, and academic societies and clubs. The key is not to pursue these activities out of obligation but out of genuine interest.
Broaden your knowledge: Exploring your subject beyond the school curriculum will help prepare you for the interview and admissions assessments. Having a better understanding of the key people, concepts, events, and real-world applications related to your subject will ultimately enable you to perform better.
Devote time and effort: Don't rush your application. Thorough preparation, guidance from teachers and mentors, and long-term engagement with your subject will maximise your chances of success.
At Bruton Lloyd, we work with a great number of tutors who are Oxbridge alumni and who work or have previously worked at Oxford and Cambridge. These tutors are highly experienced in helping applicants with their Oxbridge personal statements and preparation for assessments and interviews. They are also able to conduct tours for guests since, as graduates, they have the right to access colleges and events which are not accessible to the general public.
Reach out to us to gain access to an extensive network of accomplished Oxbridge alumni ready to provide personalised guidance and support to enhance your application. Our alumni mentors are passionate about helping aspiring applicants of Oxbridge to succeed. Through their expertise, you can gain a competitive edge and maximise your chances of success.