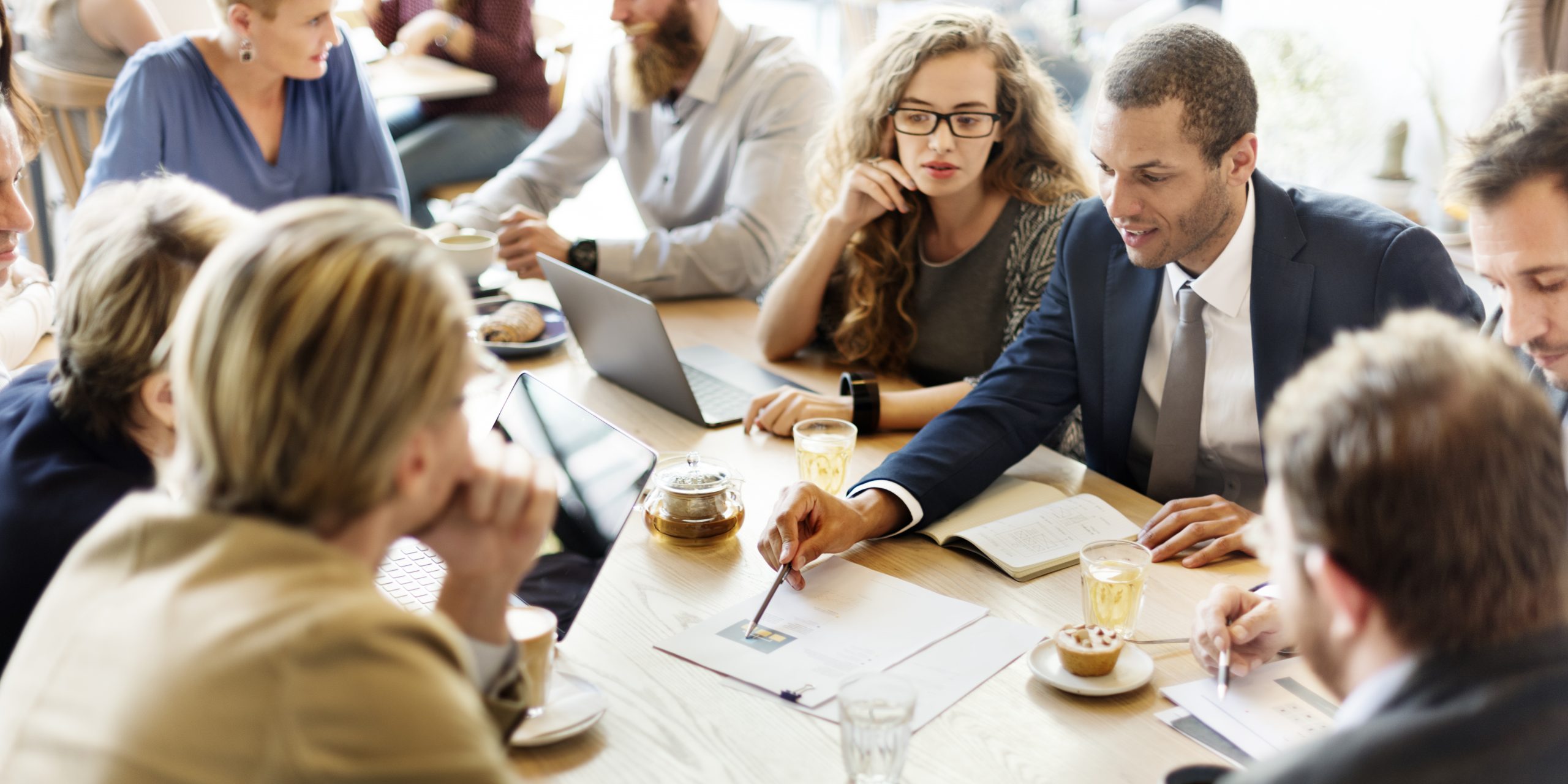 The MBA (Master of Business Administration) is an increasingly popular degree. Universities in the UK are renowned for their academic prowess in business education. This post will summarise the information you need to know to decide whether it's the right path for you, as well as giving you an overview of the application process.
What is the MBA?
 The MBA is a postgraduate qualification that provides an overview of key business practices. MBAs are studied after a few years of professional experience has been acquired, and the average age of MBA students is 27-30 years. It is a degree for professionals, not an entry-level business qualification. An MBA is interdisciplinary in nature, drawing from multiple fields. Full-time MBAs last for 12-15 months, while part-time MBAs allow students to work alongside their studies.
Why an MBA?
 According to the Graduate Management Admissions Council (GMAC), more than 90% of Fortune Global 100 and 500 companies planned to hire an MBA talent last year, and 90% of MBA alumni surveyed say the skills they developed on the programme have advanced their careers (Guardian 2020).
An opportunity to network
MBA alumni refer to the value of life-long professional relationships and networks. You'll meet a diverse group of business people, since MBA courses often host many international students. Each year, around 10% of London Business School (LBS)'s MBA class come from the UK, while the remaining 90% come from 60-70 other countries.
 Enhance your business knowledge
On the course, you'll be applying what you learn to real-life situations. You'll also gain entrepreneurial skills.
Increase your earning potential
The average salary for an MBA graduate in the UK is about £83,000 per year (emolument.com).
Studying an MBA could allow you to specialise or switch to a more lucrative industry such as finance or consultancy.
MBA graduates are known to be disciplined and ambitious, so having one will boost your reputation. It's likely to give you the edge over someone without an MBA going for the same job.
Master managerial and leadership skills
Out of the Fortune 500's top 30 firms, 13 are headed up by MBA alums (BusinessBecause 2020).
However…
An MBA isn't worth the money or the time if you're not committed to it. MBAs are expensive, intensive and academically challenging. They also take time, so you may be better off continuing to climb the ladder in your job. Even gaining a place on a top MBA course is a feat. The process is very competitive due to the small class sizes and high numbers of applications – Saïd Business School at the University of Oxford receive on average 1605 applications per year, but only offer around 310 places. Moreover, an MBA won't automatically land you a job, and going to an unknown school won't carry the same prestige.
What does the application consist of?
Generally, to be accepted onto the MBA you'll need to have scored a 2.1 in your undergraduate degree (or equivalent for overseas students). Check the course website for exact requirements. Most business schools don't have a preference about what subject you studied at undergraduate level.
Judge Business School at the University of Cambridge requests 2.1 Hons at undergraduate level, but, in the case of a very strong GMAT score, will consider those who don't meet that requirement. At LBS, applicants without a degree may be considered if they have a considerable amount of work experience.
For most MBA courses, students are required to take the Graduate Management Admission Test (GMAT), which is a heavily weighted part of the application. Required test scores differ according to the university. Most universities will indicate on their website the typical range of scores by successful applicants. Usually, GMAT scores of 650 or above are considered competitive. Ideally, to score highly, you should give yourself plenty of time to revise – 3 months should be sufficient.
Although the University of Cambridge does not request a specific score range, the average GMAT score in 2020 was 687, with a median of 700, while the median at the University of Oxford was 680.
MBA courses are taught in English in the UK, so if English isn't your first language, or if you did not complete your studies in an English-speaking country, you will be required to show your proficiency via the International English Language Testing System (IELTS).
This is a key part of the MBA application. Almost all MBA courses require a few years of work experience, though again this varies between courses.
At LBS, at least 2 years of work experience is expected, but the average amount is 5.5 years – they may accept candidates with less than three years' worth of work experience if they demonstrate outstanding leadership through professional and personal experience and have superior academic credentials.
At Oxford, the average amount of work experience held by MBA students is around 5 years, though they only require 2 years of full-time work experience. This experience does not need to be in a particular sector, but Oxford is looking for evidence of career progression, international exposure and leadership potential. Cambridge asks for at least 2 years' work experience, but the current class average is 6 years.
Executive MBA courses, more for senior managers, typically ask for between 5-10 years' worth of work experience.
Often the application will involve writing an admissions essay, where you may have to respond to a particular prompt or personal statement. 
MBA courses will require you to provide references. Again, requirements vary between business schools, so check the course website. Cambridge requests just one reference from a supervisor, though it cannot be an academic reference or a reference from a relative, while Oxford requires two references, either professional or academic. Contact your referees in plenty of time to ask their permission to be listed on your application – applications are often held up because of references failing to be submitted.
Not all universities will require you to do an online assessment, but the top business schools likely will. For example, Oxford's online assessment consists of 2 motivation-based questions, 2 competency-based questions and a written response.
Many universities will interview MBA candidates. The interview will likely cover your background, aspiration, and how the MBA programme fits with your career plans. Check if this is a requirement at your university of choice. Prepare for the interview like you would for a job interview – you may need to provide the interviewer with more information about any aspect of your application.
Certainly, most of the top MBA courses charge an application fee to cover administration costs. The cost may vary between universities. Bear in mind the cost of each application when you decide how many courses to apply for. At Cambridge, the fee is £150, while LBS charges £200.
Considerations: 
Start researching early
Most MBA courses open for applications 12 months before the start date
Give yourself time to choose where you want to apply, and to check what is required of you for each application
While most courses offer several 'waves' of applications through the year, later waves are more competitive as more places will have been filled
Get your application ready in plenty of time for optimising your chances of landing an offer
Keep your options open by applying to a few courses, but don't spread yourself too thinly – it is recommended that you don't submit applications to more than 4-6 schools per round
Which university?
Course content:
Most MBAs have similar core modules, but electives allow you to tailor your MBA.
 Cost:
MBAs can be very expensive, depending on the school – fees vary a great deal, so check the costs and weigh up your options
The top business schools are expensive – expect to pay £92,735 at LBS and £63,000 at Said Business School
You often get what you pay for, although the more expensive courses won't necessarily be the best fit for you
Grants, scholarships and fellowships may well be offered
School reputation:
MBAs are accredited by three bodies – the Association of MBAs, the Association to Advance Collegiate Schools of Business, and EFMD Quality Improvement System. Fewer than 100 educational institutions worldwide have triple accreditation
According to the Financial Times 2021, the top five business schools in the UK for studying an MBA are: London Business School (LBS), Saïd Business School at the University of Oxford, Judge Business School at the University of Cambridge, Warwick Business School and Imperial Business School
Consider the location of the university too, which will indicate its connections with local business infrastructure
What will the course consist of?
The course is built around core and optional modules, and a work-based major project with a real-life client – it is common for this final task to be approx. 25,000 words. Assessment will be in the form of exams, essays and group activities.
Modules cover operational management, marketing strategies, strategic planning, being a team-leader, reading and assessing financial reports. Often work placements and study abroad will be an option. Specialisations may include General Management, International Business, Strategic Management, Finance, Marketing, Entrepreneurship, Operations Management, IT Management, Human Resources and Consulting.
Ultimately, an MBA is what you make it. Hopefully, this information will help you to come to a decision. Contact us today if you'd like to chat about your options or for guidance with the MBA application.