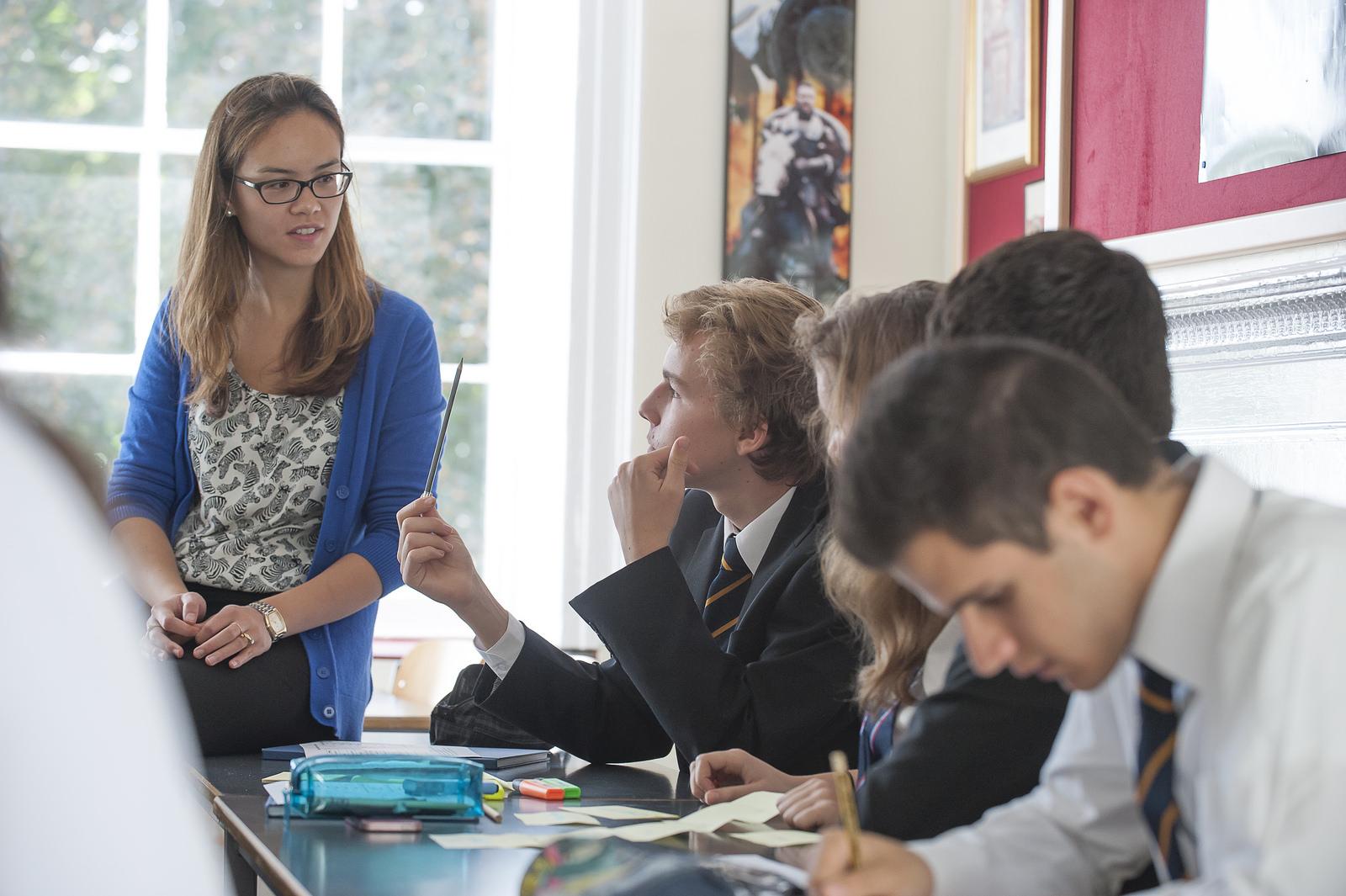 Specialisation in either humanities or science remains a key characteristic of the traditional UK A-Level system.
A-levels are an ideal choice for those students who at age 16 have already set their sights on a career in a specific field, such as medicine or law, or are have a pronounced preference for either humanites or sciences.
BL TIP:

To specialise – choose A-Levels; to explore and have a broader range of subjects to choose from at university – choose IB.
The International Baccalaureate (IB) is the perfect choice for those students that are equally talented in both science and humanities, and are not sure what they want to study in university. The IB curriculum consists of six subject areas: English language and literature; a foreign language; humanities; sciences; mathematics; and the arts. Students are required to choose a subject from each area, but can choose to take another science, language or humanities subject in place of one from the arts. Added to the above are the mandatory core components: 'Creativity, activity, service' (CAS) which can include volunteering work, Theory of Knowledge (TOK) and an Extended Essay on a topic of choice.
Which sixth form qualifications do US and UK university admissions prefer?
 BL TIP:

US and UK universities accept all three British sixth form diplomas: A-Level, IB and Pre-U results
Contrary to popular belief, the IB is not a requirement to get into a top US university. Indeed, the elite public schools which send the most British students to the US, such as Eton, Harrow and Westminster, do not offer their students the IB option at all. These schools, like so many others, follow the traditional A-Level curriculum or its more challenging alternative, the Cambridge Pre-U. The Pre-U was designed by the Cambridge International Examinations board in 2008 to offer pupils the opportunity to study core subjects at a higher level.
BL TIP:

Oxbridge prefer traditional subjects, such as sciences, maths, English literature, history or modern languages
To enter an Ivy League university, excellent sixth form results are an important, but not the only, requirement. Equally crucial for your application portfolio are your ACT/SAT scores, personal essays and proven leadership qualities. To enter a British university, academic results in the right subjects remain the most important criterion: leading British universities prefer traditional 'facilitating' subjects such as maths, science, history or modern languages over subjects like media studies, business or sociology.