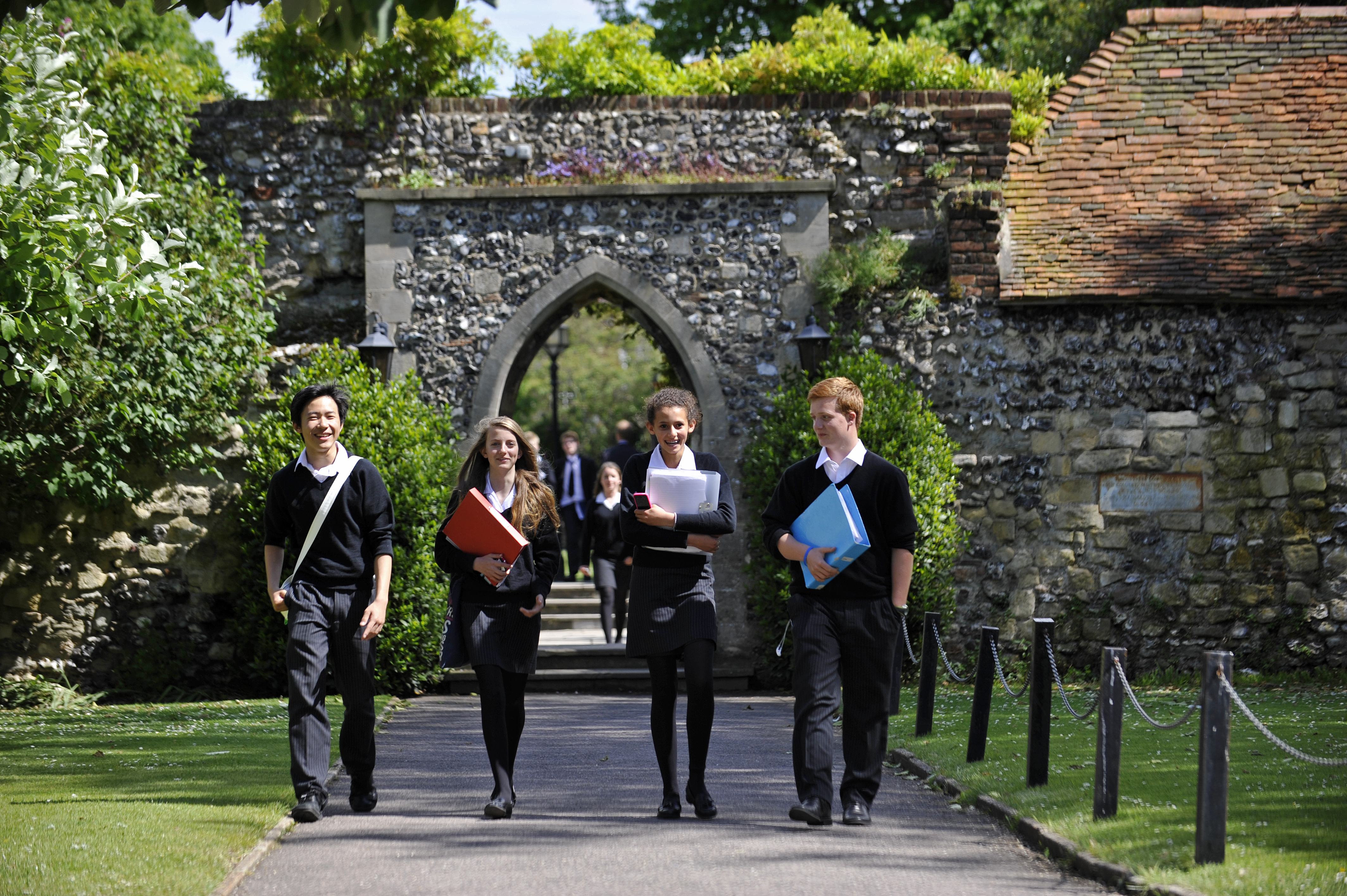 Choosing the right senior school for your child can initially seem overwhelming.
One important decision faced by thousands of parents every year is whether to choose an independent or state school.
How effective are private schools, can a state-funded grammar school offer a suitable alternative, and what are the main differences between the two?
11+ Common Entrance examinations – academic potential
Both the state and independent sectors have 11+ entrance examinations.
In the state system the 11+ is the only means of entering an academically selective grammar school. Many independent senior schools also have an 11+ entry point, including the majority of London day schools.
Both private and state grammar schools select pupils based on written exams in Maths, English, Verbal and Non-Verbal Reasoning.
"However, over 2000 pupils compete for 100 places at top ranking grammar schools, such as the leading all girls' Henrietta Barnett School – it's extremely difficult to get in!", says Anna Kunitsyna, co-founder of Bruton Lloyd Educational Consultants. "Besides, due to limited staff and financial resources grammar schools use standardised tests year after year, which leads to pure memorising – something independent schools are not fond of", explains Anna.
Research shows that independent schools offer the best possible preparation for adult life by providing a well-rounded educational experience in and outside the classroom.
The holistic admissions approach at private schools starts with the 11+ examinations. Admissions officers then interview shortlisted candidates to assess academic and creative potential, including extra-curricular activities and achievements.
In fact, in 2017, a group of leading private London day schools announced they will be switching from written English and Maths papers to cognitive ability assessments and interviews. This is in order to assess candidates' overall potential and their talents, general knowledge, critical thinking, problem-solving, creative and social skills.  
Pastoral care and extra-curricular activities
Due to limited financial resources, even high-ranking grammar schools that aim to stretch their students academically are not able to provide the level of support that is part of the educational experience at top independent senior schools.
The personalised approach at private schools includes pastoral care with dedicated, specialist staff, including mentors, career advisors and of course housemasters and house tutors, who look after the pupils' emotional and academic well-being.
In addition, independent schools can provide a wider range of subjects, excellent sports facilities and a broader choice of extra-curricular activities, such as societies, trips and lectures aimed at helping pupils broaden their horizons and develop critical-thinking, creative and leadership skills, all of which will help them to better adapt to a modern, fast-changing society later in life. (Image source: The King's School, Canterbury)
Contact us if you need help choosing the right school for your child